Welcome to the web site of the SeySo PC Service
---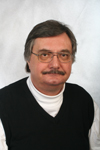 I'm glad that you found my home page. This web site complements my business (PC service and software development) at Berlin, Germany.
You find here a description and hints for using the WinDirLister program, and much other stuff including a guest book.
The navigation consists of two parts. In the page's head you find the big themes, in the right column you see the submenus available on the specific page. If you want to find specific items on this web site, you can use the search box at the right hand side.
PC Service
---
Your PC doesn't do what you want it to do? I can help you, at Berlin and in the region, at your home, with competence, fast, cheap.
My offers:
Error liquidation
I check the functionality of your hardware and software. Configuration errors I can solve at your home.
Windows refuses to start
In most cases I can solve this problem at your home.
Connection to DSL
I connect your PC with your DSL devices allowing you to browse through the Internet comfortably. If something doesn't work, I give you an error analysis which helps your ISP with repairing.
LAN and WLAN configuration
I give consultations for the configuration of a cable-bound or cableless network and do the installation.
Virus Liquidation
I delete all viruses from your computer and deploy a reliable virus protection.
Protection from unwanted changes
I configure your PC to make Windows return to its initial state after restarting the computer. So, malware has no chance anymore.
Training
I teach basic knowledge about the Windows Operation Systems or make you familiar with MS Word or MS Excel.
Adaption of standard software to your needs
I develop macros for Word or Excel. With them you can automate complicate workflows.
Secure User Accounts
I configure user accounts for your PC and enable a status that users can do only things you have allowed them.
...And if you like the design of this web site, I can create a web site for you.
If you are resident in Berlin or the suburbs, you can phone me from Germany at daytime under the number
(030) 75 70 28 97. International callers should dial +49 30 75 70 28 97.

Back To Top